Lauren in Padua: Brexit and applying for temporary residency
Last September, Lauren decided to move to Padua, Italy to study a masters and we have been following her journey ever since. From finding a flat to catching coronavirus and not being able to return home for Christmas, Lauren has shared it all with us. In this last episode, Laurens tells us about how she had to prepare for Brexit as a UK citizen living in the EU.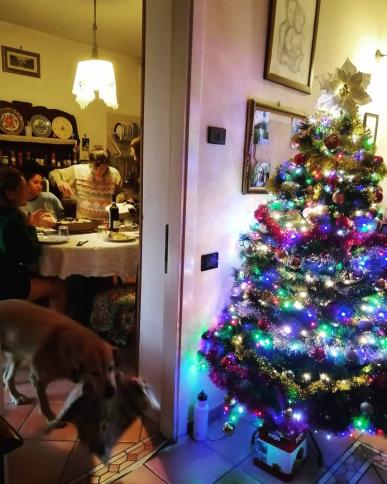 Hey Lauren, happy new year! How was your Italian Christmas?
Buon anno everyone! I had a lovely Christmas spent with the family who I stayed with when I did my workaway. I did some midnight yoga and then on Christmas day we ate lasagne, did some dancing, played games and watched films. I even managed to fit in a video call with my family! Boxing day was a bit more relaxed and we went for a walk with Paco the dog. In the evening, I cycled along the river back to my house and enjoyed a lovely sunset. It was nice to have a couple of days free from university assignments and with good company! 
I know you were planning to do some volunteering, did you fit that in?
Yes, I did my first shift with the Red Cross delivering groceries and medicine in the local community as well as three nights of online youth training. It was great to end the year volunteering in the European Volunteering Capital for 2020! To bring in the bells, I was at home with my flatmate and we enjoyed watching the videos that were made for Edinburgh's Hogmanay. Here's to 2021! 
That sounds like a lovely end to the year! However, we didn't just say goodbye to 2020, we also said goodbye to the Brexit transition period. As a British person living in the EU, this was bound to have some consequences for you, what did you have to do in preparation? 
I had to apply for temporary residency and I was able to do this at the start of December after being in Italy for 90 days. It would have been a lot more confusing if I had arrived now to study and that's why I'm glad I decided to come to Padua in September even though I could have followed my classes online from home.
How did you find the procedure? What did you have to do?
I was a bit confused to begin with but when I got started, the procedure was fairly simple. In early December, I attended an online roadshow for British nationals organised by the International Organisation for Migration and the British Embassy in Rome. I had a 10 minute interview slot where they guided me through the different steps that I needed to take to ensure I was covered after Brexit. It was really helpful as they made me aware of the different routes I could take. The two routes I could take were registering as a student or registering as "self supported." Registering as a student would mean that after my studies I would not be able to stay in Italy unless I had a job lined up. I decided to register as 'self supported' and this way I would be covered under the withdrawal agreement and won't necessarily have to find a job as soon as my studies finish. This is how I understood it anyway but I was also told it might change! 
They said the most important thing was that I sorted it out sooner rather than later as the documents required can differ in different parts of Italy and once you choose which route to take it can't be changed. I had to make an appointment at the Comune (town hall) and turn up with all the documents required such as my passport, housing contract, health insurance, proof of funds as well as the fiscal stamp and money to pay for the registration. Luckily, the staff there were really helpful so it was all quick and easy. I received my residency certificate and then I had to pay for another certificate (Attestazione di iscrizione anagrafica) in order to be covered under the withdrawal agreement and to continue enjoying the rights as an EU citizen.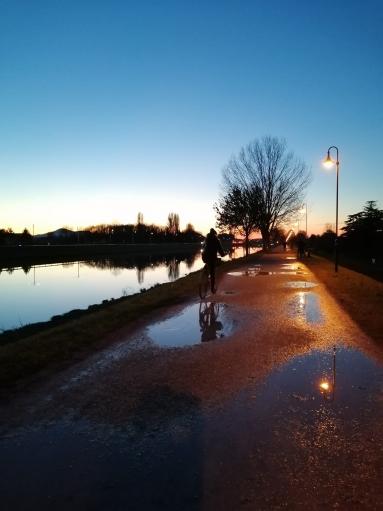 How have you found the advice and guidance for UK citizens living in Italy? 
I've found it all a bit confusing and that's mostly because some of the people who I spoke to here were unfamiliar with the steps that I needed to take. Some were not sure if I was able to register for residency here as an EU citizen or if I was to follow the rules for citizens from non-EU countries. I made several phone calls and got passed around different people before getting the right advice. The university was also quite slow in issuing general advice for UK students and only sent out information in mid December, which didn't leave a lot of time for things to go wrong. The most important thing I've learnt about official procedures is that you should always leave lots of time for unexpected issues and miscommunication.
The UK Government has published useful guides for those already living in Italy which has lots of useful information and contact details. Although I do think there could be more support in general offered for UK citizens who want to emigrate abroad, especially now. 
What do you think you have to do going forward? 
I have another appointment later this month to get my residency card and then I have to provide proof of funds every year. The Italian Government has recently said that British nationals can obtain a digital card that will prove you are registered under the withdrawal agreement, so I need to look into that as well. For now I am happy with my certificate until they get everything organised! I need to double check I have followed the right procedure and that I've done everything right now that the UK has officially left the EU.
Do you have any advice for either UK citizens or EU citizens looking to move? 
The best thing to do is to be well informed before moving away as there so many changes and although there are official guidelines to follow, it doesn't necessarily mean that everyone in the country you are going to is well informed. I would recommend checking your rights with a professional so that you are confident about what needs to be done before departing and upon arrival. It is always best to check with different official sources as I have found at times I get completely different responses to the same question and it can be very confusing. It is also vital to be patient as the Brexit rules are new to us all and it will take a while for things to settle, especially with the ever changing pandemic guidance too. Having lots of patience and allowing time for unexpected obstacles during official procedures is key! 
We hope you enjoyed reading about Lauren's experience applying for temporary residency. Lauren is going to start her exams soon so we thought we would give her a break. Thank you Lauren for everything you have shared with us, we wish you the best of luck in your upcoming exams!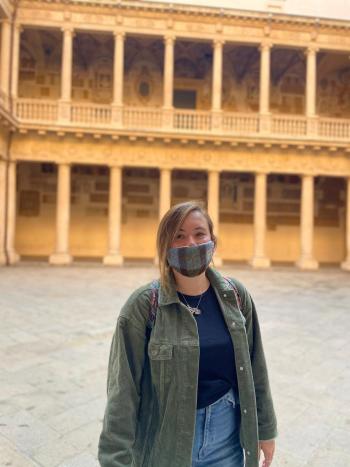 If you missed any of the previous episodes in the Lauren in Padua series then you can check them all out here and be sure to watch out for our new Brexit series coming soon! We may not have Emily in Paris but we do have Lauren in Padua! Ciao!