Marriage Certificate Translation
Marriage certificates are incredibly versatile documents that can be useful for many different purposes, from applying for a visa to legally changing your name. If you were married abroad, or if your certificate is in a different language, it can be important that you are able to provide a certified translation of your certificate.
Dialexy provides marriage certificate translation for anyone who needs their certificate translated for use in the UK, or abroad. Our easy-to-use platform can provide marriage certificate translation to English and other languages.
Get in touch with Dialexy for quick and affordable certified translations. Click below to get started and get a quote, or read on for more information on when and why you may need to provide a translation of your marriage certificate.
What is a marriage certificate, and why is it important?
A marriage certificate is a civil document issued by a Register Office to record that two people are legally married. Marriage certificates will provide important information, such as:
Names and surnames of the spouses
Ages
Occupations
Civil status
Location and date of the marriage
As an official document containing precise information, marriage certificates can act as evidence of your identity, personal details and status when completing important procedures.
When is a marriage certificate required?
A marriage certificate can be used for many important processes. The most common in the UK would include:
To legally change your name after getting married
To update your name (bank accounts, national insurance, ID cards)
To apply for spousal benefits
To apply for certain visas
To buy property or apply for a loan
How do I get my marriage certificate?
In the UK you can get a copy of your marriage certificate from the General Register Office, either online or in person, or from the local register office where your marriage was registered. In Scotland, you can also obtain your marriage certificate through National Records of Scotland.
If you were married abroad and need to register your marriage in the UK, you would have had your marriage certificate issued by the civil registry or equivalent body to the General Register Office in that country. This body should be able to provide you with a copy that you can then translate and certify for use in the UK.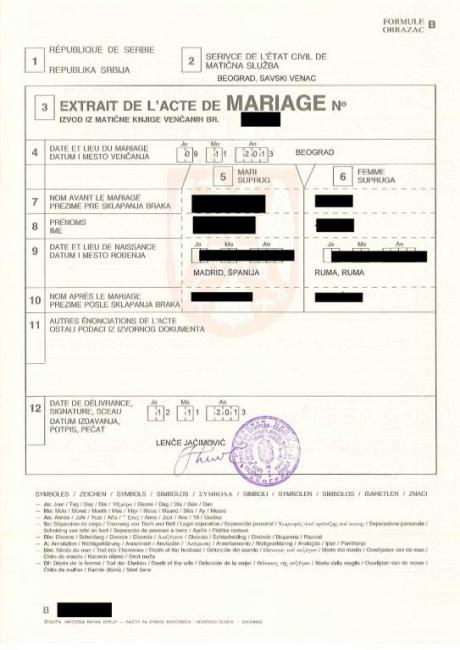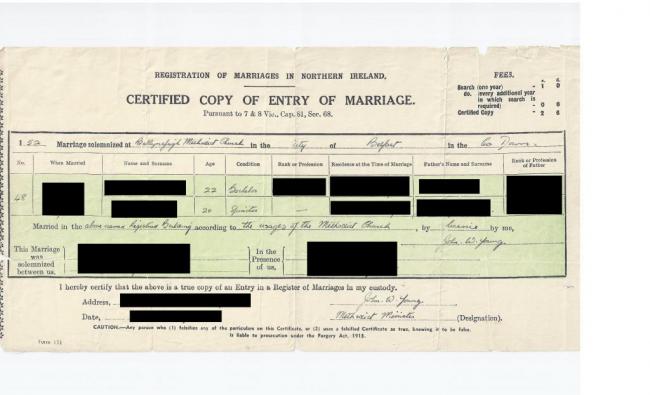 Translating a marriage certificate
Certified translations of marriage certificates are typically required in the UK when the marriage certificate is in a language other than English. A certified translation of a UK marriage certificate can also be requested by overseas authorities - for instance, if you intend to buy a property in the south of France.
Ordering a translation of a document with Dialexy is hassle-free with our easy-to-use platform. Simply upload your document, get your free quote and then review and pay. Click here to get started today.
How much does it cost to get a marriage certificate translated?
It will typically cost around £30-£60 to translate a wedding certificate when using Dialexy but this depends on the language combination and the document itself. Feel free to get in touch for a no-obligation quote.
It will typically take 3-5 working days for the final translation to be provided, however this depends on the availability of our translators and the length of the document. When you upload your documents for a no-obligation quote, you will also be provided with a date when you can expect to receive the documents.
Multilingual marriage certificate translations
Many countries issue multilingual marriage certificates for their citizens and our tip is to always request them when possible. If they don't have it in the right language combination, or it takes too long to get issued then Dialexy will be happy to provide you with a quick certified marriage certificate translation
Learn more about marriage certificates
If you would like to learn more about when and why you could need our certified marriage translation services, or if you'd like to learn about other related documents, please visit these links:
If you already have a digital copy of your marriage certificate handy and you would like to start the translation process, hit the button below to get started.