The saying goes that nothing can be certain in this world but death and taxes, yet hardly ever death finds us ready for it. To make it worse, paperwork increases during these already harsh times and when we live abroad, things also get a little more complicated than usual. But worry not, there is always a helping hand around and we hope to be yours at least in what relates to certified translations of death certificates!
What is a death certificate and why is it important?
A death certificate is the document attesting to someone's death having occurred and been registered. Death certificates are usually issued by a Register Office and detail the name and surnames of the deceased, their birth date and age at death, occupation and marital status, causes of death and place and date of the same.
Contrary to what it may seem, death certificates are used in a variety of contexts such as funeral proceedings and dealing with inheritance, but also more positive ones such as researching family history.
How do I get a death certificate?
In the UK you can get a copy of your death certificate from the General Register Office, either online or in person, or from the local register office where the death was registered. In Scotland, just like birth certificates or marriage certificates, death certificates can also be obtained through National Records of Scotland. Death certificates from Northern Ireland can also be requested online.
If the death occurred while abroad, then it must be registered in the country where it took place. A death certificate from overseas can then be obtained and be translated to English for registration in the UK through the Foreign and Commonwealth Office (FCO) Overseas Registration Unit. Copies of certificates relating to deaths occurring overseas can also be obtained from the said sources as long as they had been previously registered in the UK.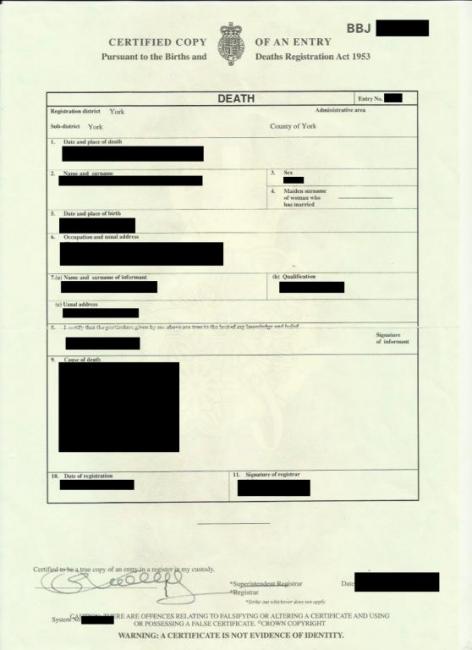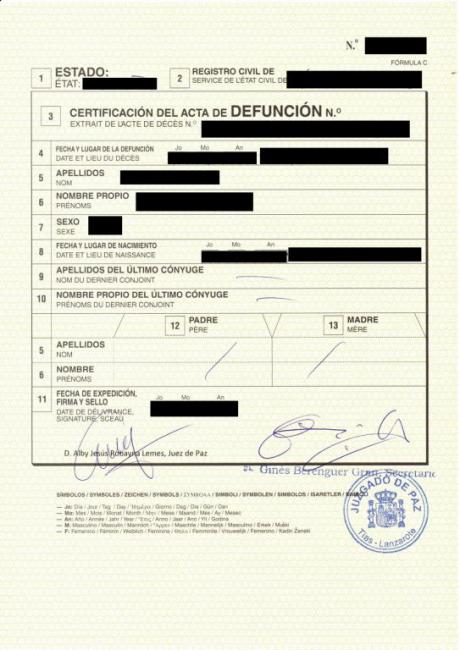 When is a death certificate required?
A death certificate can be useful for many procedures. The following feature among the most common ones:
To deal with the property of a deceased
To access a deceased will and testament
To access inheritance
To research the family history or genealogy
Translating a death certificate
Certified translations of death certificates are most typically required when the death occurred abroad and the local death certificate is in a foreign language. They can also be required to fulfil the last will of a deceased of getting buried abroad. Finally, certified translations of death certificates are essential to deal with the will and property of the deceased in other countries. For instance, when the deceased owned a small house in the coast in Spain, a certified translation of the death certificate will be required for procedures in the country. Certified translations of death certificates to most countries usually cost between £40-50.
In cases where the deceased's property spreads across various territories with different official languages, getting a multilingual version of the death certificate can be most useful. However, if your country doesn't issue one, we can help you with our multilingual certified translation service. Get in touch for a no obligation quote.