Lauren in Padua: finding a flat and enrolling at university
After living in Spain, France and Canada, our colleague Lauren has decided to move to Italy to study a master's degree. In the first blogs in the Lauren in Padua series, Lauren explained how she made the decision to move abroad during a pandemic and shared how she adapted to studying online. This week, we're going to be discussing finding accommodation when moving abroad and different procedures that you might go through.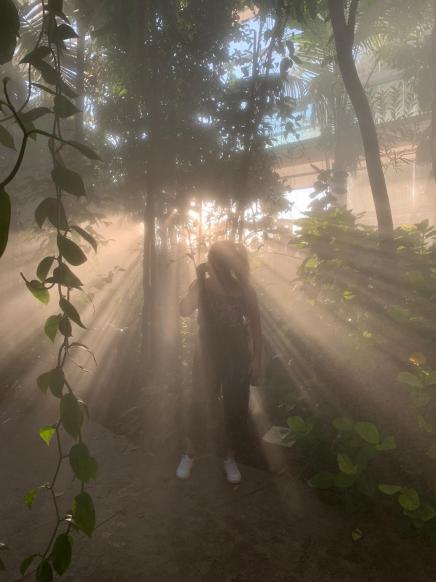 How did you find researching accommodation? 
I find it challenging to research accommodation from outside the country, as you don't know the place at all. I prefer being in the city and getting to know the different areas first.  I've had a few bad experiences of flat sharing so I decided this time I wanted to meet my future flatmates before signing a contract to live with them for a year.  However, if you are wanting to have somewhere reserved before arriving there are lots of Facebook groups that advertise rooms and also agencies that allow you to book your room before arriving. You just may have to pay a bit more. The university here has also started up a housing service to help students, especially those who have to quarantine on arrival. 
So I guess the way you got around this was to do a "workaway"?  Can you explain what a "workaway" is?
A workaway is when you work a few hours a day (if even that) in exchange for food and accommodation.  There are lots of different types of work you can do, from au pairing to apple picking, and in lots of different countries.  So yes, I spent the first 5 weeks of my time in Padova with a lovely family, walking their dog and helping out around the house. This gave me a base and they helped me a lot with getting to know the city, improving Italian and meeting new people. Doing the workaway meant I didn't feel pressured to rush into renting a room. I've now moved into a flat in the centre mostly because the family I stayed with live a bit out of town and the transport into town is not great, but overall it's been a really positive experience which I would highly recommend!  I will keep in touch with them and if I can't get home at Christmas, it will be nice to have them nearby.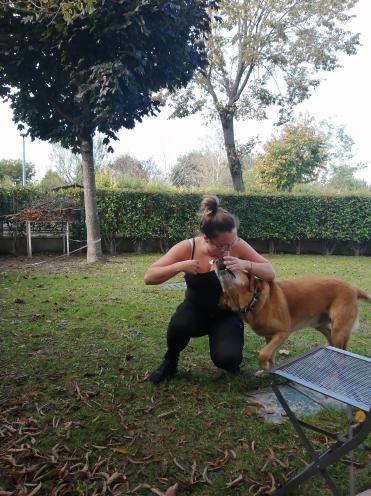 Thinking about the whole moving abroad process, what do you think has been your biggest struggle so far?
Well there is a lot of bureaucracy in Italy. Official procedures cost a lot and they take a long time. The simple things like opening a bank account and getting a sim card are complicated and require a lot of patience.  I am very glad I arrived 3 weeks before classes started as I think the challenges of setting up a bank account, looking for a flat and trying to figure out how to sign up to all the online classes would have been too much at the same time!  
Did you find it challenging to apply to university?
The actual application was relatively straightforward. They accepted my previous degree certificate and academic transcript in English however I had to get them verified by CIMEA (Centro Informazioni Mobilità Equivalenze Accademiche), the National Academic Recognition Information Centre in Italy. This took a while to be processed and I would have been unable to enroll at university without it. Luckily it came just in time!
The main challenging procedure I had to go through was organising my university fee status. In Italy, your fees are decided by your household income. In order to do this I required translations of tax documents, housing documents, bank account details and a family certificate. Since I have moved around a lot and worked in different countries it was tricky to gather all the documents.  I had to also include translations of some of my parent's documents. I then decided to translate my birth certificate and passport as well as I felt it would be useful to have these for any official procedures I may go through in the future. In the end I had around 30 pages to translate! Luckily working at Dialexy gave me instant access to high quality certified translations.
If you're thinking of moving abroad and need to have your documents translated like Lauren then Dialexy can help you out with fast and easy official document translation. Simply upload your documents to translate.dialexy.com for an instant quote. If you have any questions, feel free to get in touch. If you're interested in hearing about Lauren's experience with catching coronavirus and her plans to celebrate Christmas in Italy then read the next blog in the series here.
We may not have Emily in Paris but we do have Lauren in Padua! Salute!