Lauren in Padua: Moving abroad during a pandemic
Moving abroad, whether to study or work, can be exciting but nerve wracking and the current global pandemic can add a whole other element of anxiety to the moving abroad process. Should I wait until all this goes away? Will it go away? Will the experience be worthy if I take the plunge? What if everything gets worse? Thousands of questions run through our head before we make the big decision. If you are thinking about moving abroad during this uncertain time then you are in the right place. 
Our very own Lauren, terminologist at Dialexy and expert globetrotter, had the same doubts during the first lockdown and finally made the decision to move to study in Padua, Italy. Would you like to hear her story? Follow us every week to learn about her experience of moving abroad in general and during Covid-19.
Hey Lauren, welcome! Can you give us a quick introduction to yourself?
I'm Lauren, I'm currently a Terminologist at Dialexy. I did my undergraduate degree at Heriot Watt University in Applied Languages and Translating and since then I have worked and volunteered abroad, which allowed me to gain experience in various different fields. About a year ago, I decided to go back to my language roots and joined the Dialexy team as a Translation Project Manager. I worked as a Project Manager for a year before moving to Padua, Italy last month to study a master's in Human Rights and Multi-Level Governance.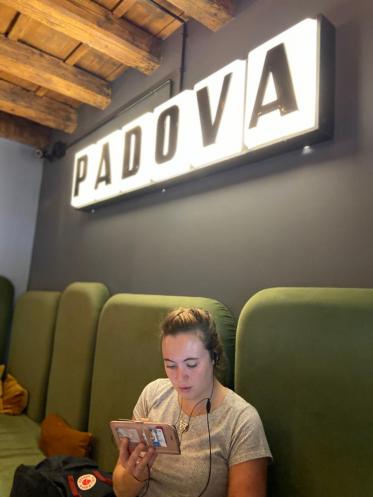 So why did you decide to pursue your master's degree abroad?
I like living abroad and experiencing different cultures while getting the chance to improve my languages. I have fond memories of my Erasmus year spent in France and Spain so this encouraged me to apply for a master's degree abroad. 
Why did you choose Italy?
I already speak the language, I have many Italian friends and I spent time staying with families whilst working here in the past. I really enjoy the pace of life which Italians have and in my opinion they have the best food! Having already studied in the UK, I wanted to find out more about how university life is here! 
Did you find the moving abroad process was different this time because of the pandemic?
Yes, there was a lot of uncertainty about whether or not I would be able to go with flights being cancelled in the run up to me leaving. Normally I wouldn't be nervous about moving abroad but I was definitely more hesitant this time. I was worried about being stuck in my room on my own due to all my lessons being online but this hasn't been the case at all! All the international students are in the same boat, we just have to make more of an effort to meet up safely while we can since we don't get to meet each other during lectures. 
Other than through your university classes, how have you met people? Did you find it harder because of the pandemic?
I haven't found it particularly hard because of the pandemic, I just think you have to make more of an effort to get out there and meet people as you aren't naturally meeting them in your classes. I did a workaway for the first 5 weeks, where I helped a family out by walking their dog and running some errands in exchange for accommodation. This was a really good way to meet some locals and they also introduced me to some of their friends. ESN Padova (Erasmus Student Network in Padua) has been great too as during the first week before classes they arranged events every night so I met people at those events too.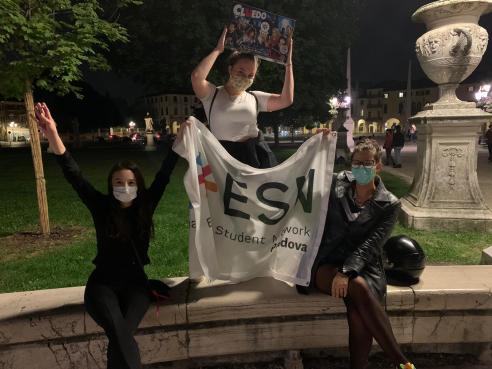 Do you have any advice for anyone looking to move or study abroad at this time?
I believe you should just go for it, as long as you are willing to be adaptable and understanding of the situation right now.  In the end if you are really interested in studying, this will always be available. Universities are adapting to the ongoing situation meaning that studying is becoming a lot more accessible and flexible. I certainly don't regret coming to study here and the way I look at it is that at least if there is another lockdown I can put all my focus on studying and working! I've learnt that we can't put everything on hold, we just have to adapt our way of life and accept that things will be different. The situation doesn't always need to be seen in a negative light. Although there are a lot of people who have suffered in the past months, you can't let fear decide your fate!
If you have been inspired by Lauren's experience then be sure to read the next in the series here when we discuss adapting to studying online and language learning. 
We may not have Emily in Paris but we do have Lauren in Padua! Alla prossima!