Criminal record checks are carried out everyday around the world for a wide range of purposes. From potential employers to immigration officers, organisations require criminal records on a daily basis to check if a person has any convictions before making decision on whether visas or insurance should be granted or jobs offered. Some countries like the United Kingdom issue different types of criminal records depending of the level of disclosure required. Getting the right one is not always straightforward, especially when one has lived overseas, but knowing the basics can put us in the right track/prevent our past mistakes to come haunt us.
What is a criminal record certificate and why is it important?
A criminal record certificate or police record is a document listing criminal convictions the Police holds about a person. It can include information ranging from official police cautions that were accepted and motoring offences to criminal court convictions.
Different types of police records are required depending on its intended use and on the level of disclosure required. For instance, for a UK job application a basic CBS certificate will suffice while for travel and visa applications a Police Certificate will be more suitable. If you would like to know what information the Police holds about you, then a Subject Access Request is the way to go.
Criminal records are important documents when applying for certain types of jobs (such as roles within the aviation or security industry, or involving contact with children or vulnerable people) but they are also requested by employers in many industries as well as by insurers and other organisations. Knowing which level of disclosure is required is important and there are many guides to help with this, for instance, this one.
How do I get my criminal record certificate?
A number of bodies can issue a criminal record, depending on the type of certificate you require. DBS checks can be obtained from the Disclosure and Barring Service. ACRO Criminal Records Office can issue you with Subject Access Request (SAR) for free as well as with Police Certificates for visa applications. Mygov.scot can help with issuance of police records in Scotland just like Nidirect.gov.uk deals with these documents for Northern Ireland.
When is a criminal record required?
To apply to certain jobs

To apply for visas

To obtain certain licenses such as taxi license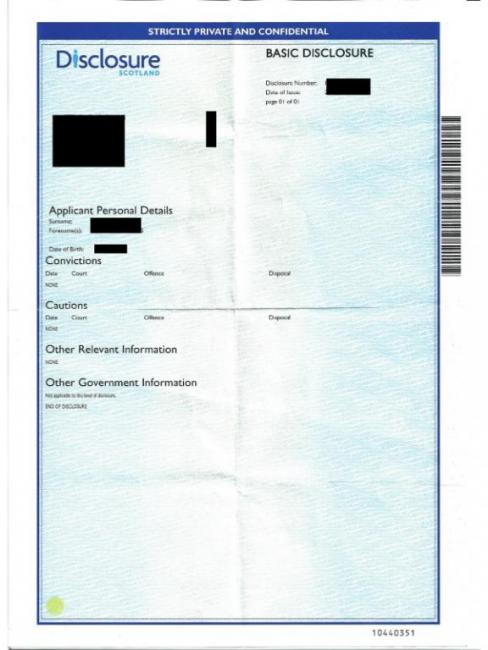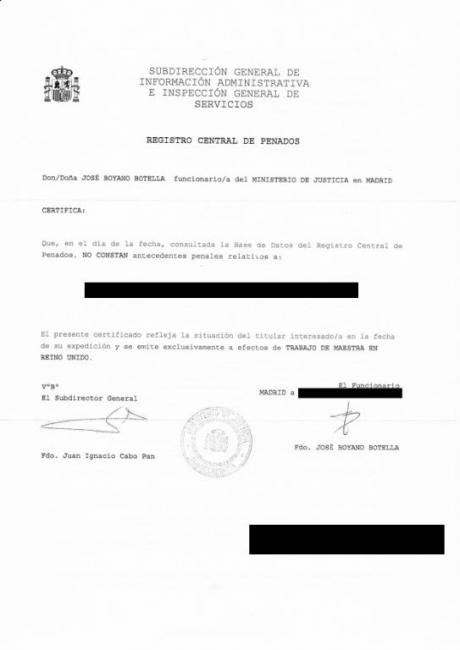 Translating your criminal record
When you have lived overseas it is not uncommon that a criminal record certificate from the country were you have lived is requested to cover your stay abroad. Sometimes, convictions from abroad would have been registered in the UK and this will show in your UK police record. When this is not the case and the foreign criminal record is not in English, a certified translation of the overseas criminal record will be required. Certified translations of criminal records showing no convictions will typically cost 30-50, with costs increasing as the record grows in pages.
When translations of foreign criminal records are requested, sometimes it is necessary to legalise them first through the apostille stamp. Make sure to check if you need it and arrange it before commissioning the translation!